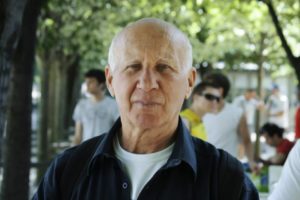 Founded in 1984 by Albert Waintrop, Volley 6 is the only Volley ball club affiliated to the FFVB and located in the sixth arrondissement of Paris.
In 2017, our club counted 120 members, half of them in the youth division, and as many women as men.
Competition, fun and sharing are the values which bring all our members together to practice our passion : volley ball.